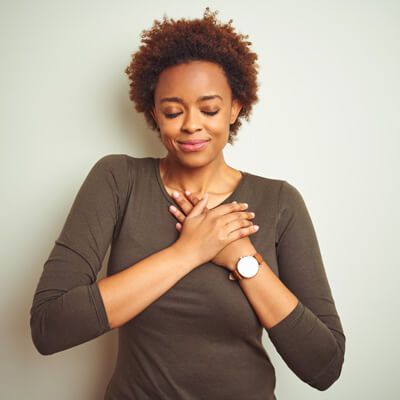 For almost two years, COVID-19 has cast a dark cloud over the globe. While the pandemic will still be around, I hope that we will all adapt more in healthy ways, so that the coronavirus is not such an overwhelming burden in people's lives. It's my hope that we can get back to the things that were meaningful to us, such as friends, family and activities we love.
A Return to Some Normalcy & Joyful Living
When the pandemic started, everything stopped and came to a standstill. Businesses were closed. Kids transitioned to online learning. Everyone had to wear a mask. Lockdowns were part of the new normal.
Living in a ski town, where hitting the slopes of Mount Bachelor is always popular, people had to make reservations for parking, as only a certain number of spots were allocated. Fortunately, that's no longer the case. While that may not be a big deal for most people, it was for our community. Now we can go into restaurants when we weren't for the first three months of the pandemic. Then we got into lockdown again.
I'd like to see the momentum pick up and establish some sense of normalcy, bringing more joy back into people's lives. Maybe because we have gone through all this, we might appreciate the things that we may have taken for granted in the past.
A Thankful Heart
The pandemic has taught me that I'm so grateful for things like a roof, hot water, and food on my plate. I'm grateful that I'm not in a hospital on a ventilator. Sadly, many of my patients have lost family and friends. My hope is that people take a good look at how good we all have it. How much our health is so important, and not to take that for granted.
Taking a Proactive Approach to Health
What I encourage patients at Backcountry Chiropractic to do is take time to reevaluate their lives and be more proactive about their health. In addition to getting adjusted, I encourage patients to do the following:
Move more – find a form of exercise you love
Make sustainable dietary adjustments, such as eating the rainbow
Get plenty of restorative sleep each night
Stay hydrated with pure water
Soak up some vitamin D from the sun
Pay attention to mental health
A Patient Success Story
While it's fulfilling to help all patients, it's especially rewarding to help those who haven't had success elsewhere. One such patient, whose husband is a medical doctor, was highly skeptical of chiropractic care. She had been to multiple practitioners but had zero results in five years. After I worked with her for just two weeks, she's sold on chiropractic and has said she will see me for the rest of her life.
I look forward to helping you and your loved ones experience abundant health!