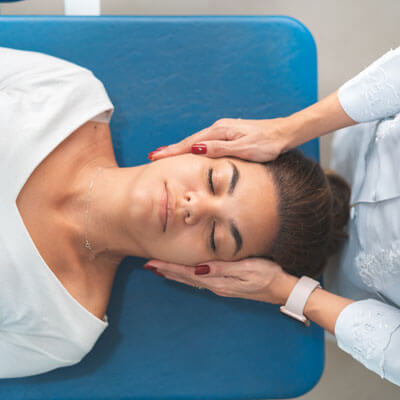 As a chiropractor who has been in practice for 22 years, I've heard it all and can't tell you how many times somebody says once you go to a chiropractor, you have to go for life. My response: That's strictly up to you.
The Phases of Care
Typically, patients initially come to see me for some type of injury or acute pain. And then I tend to transition them into corrective care, which is more beneficial in the long term. During this phase of care, I address the soft tissues, the muscles, the tendons, the ligaments.
What comes next is maintenance or wellness care. Consider going to the dentist. Why do you see your dentist every six months for cleanings? So you keep your smile healthy and avoid decay and potentially costly dental treatments. It's the same approach with chiropractic. By getting adjusted regularly, you can keep your spine aligned and your nervous system functioning at its peak.
A Weekly Tune-up
I've experimented in the past to see how long I can go before my body tells me that it's not a bad idea to get adjusted. For me, a weekly adjustment is ideal.
With chiropractic, I enjoy many benefits:
Greater flexibility
More energy
Better sleep
Less sickness
It's important to remember that your nervous system controls everything in your entire body. So if that's working at its optimal level, you have a greater quality of life.
Consider Making Backcountry Chiropractic Your First Stop
Often, patients have run the gamut of the medical field before coming to our practice. They'll see the orthopedic surgeon, the GP and other practitioners. But there are basically three things your GP will do. They'll refer you to physical therapy, they'll give you medication, or they'll recommend a surgical consult.
My advice is why not choose chiropractic care first? Many patients get fantastic results in the practice, and rather quickly, I might add. I recently saw a patient with severe sciatica down her left leg into her heel.
She's a 65-year-old avid jogger who has been having this problem for five years. Although she didn't experience results on the first visit, she did on the second visit. The patient told me that when she woke up the next day, it was the first time in five years that she had no pain.
The proof is definitely in the pudding when it comes to chiropractic. I don't need to sell it to patients; chiropractic sells itself.
Enhance Your Health & Life
While I never tell patients they have to do anything, I do let them know that if they find chiropractic beneficial, in that it greatly enhances their life, why wouldn't you do it?
There are two things that happen in the human body, 24/7: you're either degenerating or regenerating. That's exactly the way the body works. So when you're under chiropractic care, you are regenerating!
What a Sabbatical Taught Me
Seven years ago, I took a sabbatical for a year. What I quickly realized was how much I missed my patients. After all, there's only so much reading, mountain biking, disc golfing and surfing one can do. What I also missed were the stories.
It's been a privilege to have relationships with these patients whom I've seen since their children were babies. Now I'm treating their 20-somethings who I've been caring for since they were a baby.
It's my desire for you and every patient to enjoy optimal health in the New Year and beyond. If it's been a while since your last adjustment, now's the time to book an appointment!
CONTACT US